Are you feeling overwhelmed after getting your DAT score? You are not alone! Many students feel a sense of disappointment when they get what feels like an unexpected result on the DAT. However, instead of dwelling in despair, now is the time to be proactive and take concrete steps to better prepare yourself for future exams so that you can make sure that your dream school can become a reality. In this blog post, we will explore why it's important to stay positive and give some helpful tips for improving your scores in the areas where you struggle most. With...
---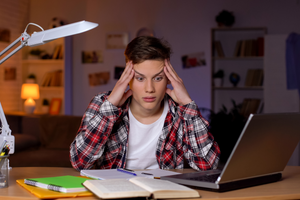 Are you preparing for the Dental Admission Test (DAT) and feeling overwhelmed by all the material you must cover? If so, don't worry! One of the main components of the test is Quantitative Reasoning, which encompasses a variety of mathematical topics. In this post, we'll go over some basic strategies for tackling this section of the DAT in order to help you feel confident on exam day. With effective preparation and management techniques, it's entirely possible to ace your quantitative reasoning portion of the exam and take one step closer towards achieving an optimal score. Let's get started!  To...
---
• DAT • DAT Prep • DAT Prep Book • DAT Reading • DAT Study Guide • OAT Prep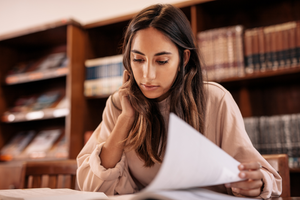 One of the trickiest parts of the Dental Admission Test (DAT) is the Reading Comprehension section. Even for native English speakers, this portion can be daunting because of its complexity and time constraint. However, don't fret! Here's a guide to help you boost your confidence and score well in the Reading Comprehension segment of the DAT exam.  Understand the Structure of the Test To ace the Reading Comprehension section, you must first understand how it is constructed. This part of the DAT test includes four passages, each consisting of approximately six to eight paragraphs, followed by 15-17 questions per passage....
---
• DAT • DAT General Chemistry • DAT Prep • dat prep book • DAT Study Guide • OAT Book • OAT Prep
The Dental Admission Test (DAT) is an important step towards becoming a dentist. A high score on the DAT is crucial for admission to dental schools. And, for this reason, it's no surprise that preparation for the DAT is no easy feat. Many students use the DAT Destroyer Study Guide to help them prepare for the exam. But, is this study guide really necessary? In this blog post, we'll analyze the DAT Destroyer study guide and determine whether it is an essential tool for DAT test prep or an overkill. Challenging DAT-like Questions. The DAT Destroyer study guide is a...
---
• DAT General Chemistry • DAT Prep • DAT Study Guide • General Chemistry Destroyer • OAT Prep
Are you studying for the Dental Acceptance Test (DAT) or Optometry Acceptance Test (OAT) and looking to maximize your score on the general chemistry section? Look no further than the General Chemistry Destroyer! Read on to find out how this comprehensive study guide can help you ace the exam. The General Chemistry section of the DAT or OAT exam is notorious for being one of the most challenging sections in both tests. It is also one of the most vital sections given that a student's score, among others, may determine their success in getting into their chosen dental school or...