• DAT
  If you have made up your mind to pursue a career as a dentist, you will need to fulfill several prerequisites to qualify to study dentistry. One such requirement is taking the Dental Admission Test (DAT), which assesses your academic aptitude and scientific knowledge. It is essential to understand the DAT thoroughly to ensure you take the necessary steps to ace the exam and get into your desired dental program. In this article, we will provide you with all the essential details regarding the DAT exam. For more information about DAT registration, preparation, and scores, please go to the ADA's site....
---
    As a student, considering your future career path can be a daunting and critical decision. However, choosing a profession that not only aligns with your passion but also provides a stable income is crucial. If you have an inclination towards healthcare, then careers such as being a dentist or an optometrist might be worth exploring. These two professions are not only rewarding but also offer an array of opportunities for those with a passion for helping people. Dentistry as a Career: Dentistry is a profession that requires technical skills, attention to detail, and effective communication with patients. There...
---
  Aspiring to be an optometrist is an admirable career path. Not only do you help people improve their visual health, but it's also a lucrative profession with a projected growth of 4% over the next decade. But getting into optometry school requires dedication, hard work, and resilience. In this blog post, we'll dive into the requirements, timelines, and OAT prep materials you'll need to successfully get into optometry school. Prerequisite Courses and GPA To be considered as a candidate for admission to the professional OD program, a four-year baccalaureate degree is highly recommended. The educational institution must be accredited....
---
Are you considering becoming a dentist but wondering is dental school hard? Dentists play a critical role in their patients' health, and getting into the dental profession isn't easy. The courses are demanding and time-consuming. There are exams you must pass to be accepted into dental school to continue your education. The good news is all the hard work is worth it. Dentists earn a good living, have high job satisfaction, and can pursue many career paths. If you're interested in learning more, we have all the details. Here's what you should know about becoming a dentist. Is Dental School Hard? Dental...
---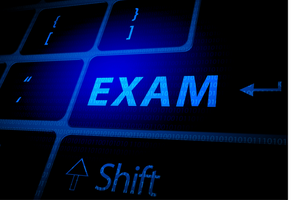 As a predental student, you know that one of the most important steps on the road to becoming a dentist is taking the Dental Admission Test (DAT). But what happens if you need to reschedule your exam? Whether it's due to a family emergency, illness, or another unexpected situation, rescheduling the DAT can be stressful and confusing. In this blog post, we'll give you some tips and tricks for rescheduling the DAT, including how long you should wait to retake the exam.  Understand the DAT Rescheduling Policy The first step in rescheduling the DAT is to understand the policies and...