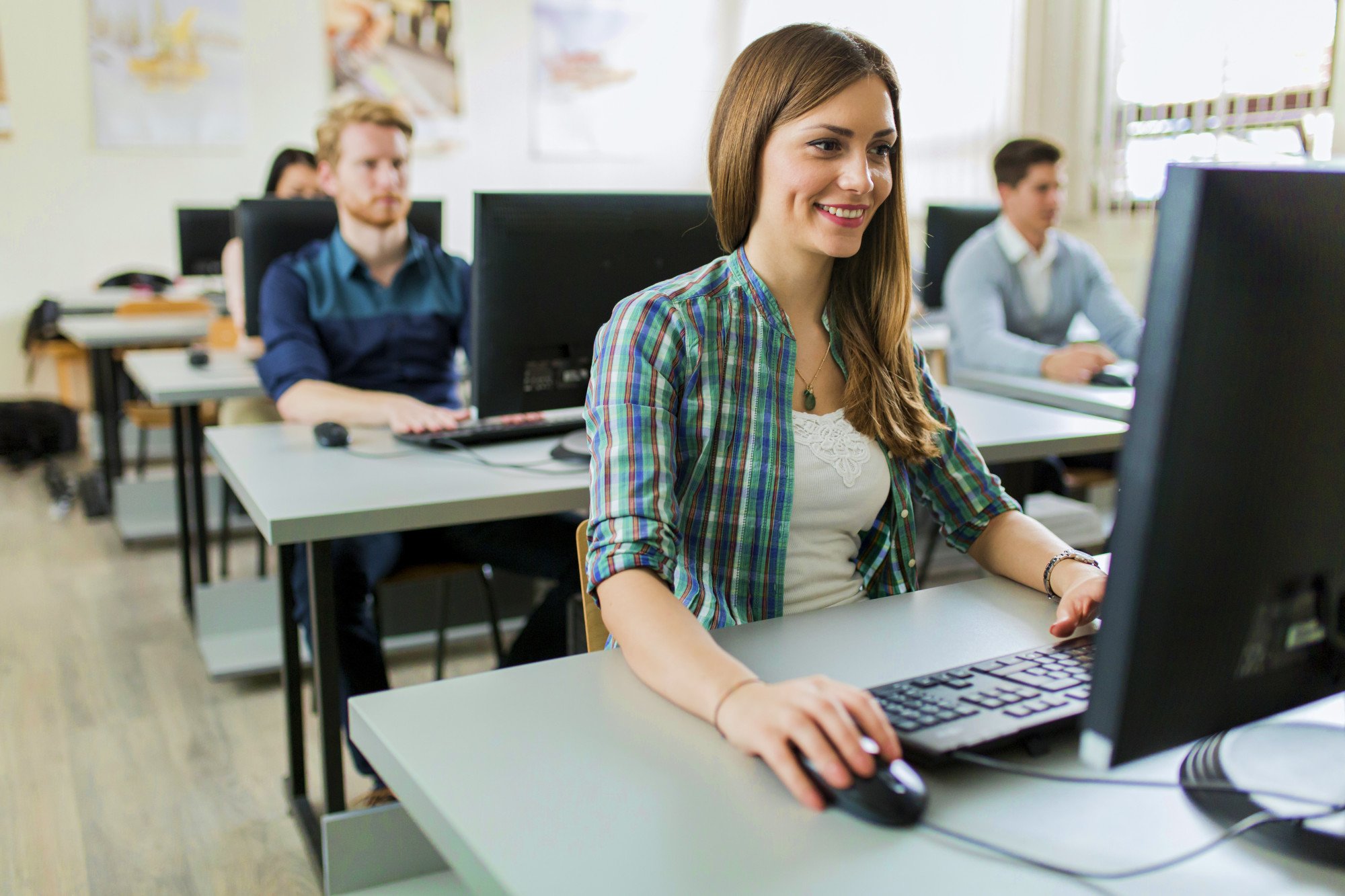 If you're considering applying to the 71 accredited dental schools across the US and Canada, taking the DAT is a crucial part of the application process. The dental admission test proves your readiness for specialized coursework that will prepare you for being a dentist.
But how long is the DAT? How can you prepare for it? These reasonable questions have complex answers, so read on to learn the ins and outs of the dental admission test.
The Basics of the Dental Admission Test
If you want to go to dental school, you'll be required to take and pass the Dental Admission Test (DAT). To do this, you'll go to a Prometric Test Center near you. These centers exist all across the US, its territories, and Canada, so there should be one in your area.
66 dental schools across the US and 10 in Canada accept DAT results for admission. When you complete the exam, you prove that you have high potential for success in the dental field so that schools feel comfortable admitting and educating you.
You should take the test while still studying for your undergraduate degree. The best time is usually during the second semester of your junior year in college. However, it's okay to take it during the summer between your junior and senior years if you want a little extra prep time.
This gives you the scores that you need in time to apply for dental school during your senior year of undergrad.
Section 1: 90 Minutes
To understand the length of the DAT, it's important to first consider the sections of the test. It's divided into four parts. The first is a survey of natural sciences.
This section includes 100 questions. There are 40 biology questions, 30 general chemistry questions, and 30 more questions specifically about organic chemistry. It's essential that you take a natural science class during your time in undergrad so that you can pass this section of the DAT.
Section 2: 60 Minutes
The second section of the DAT is a perceptual ability assessment. Many people consider this the most challenging section of the test because it's difficult to prepare for.
It tests your spatial visualization skills to ensure that you can interpret 2D representations of 3D items. This is critical for dentists who must construct mental images of real sets of teeth from images provided in X-rays. If you have poor perceptual ability, you won't be able to deal with fillings, crowns, and casts, so this section of the test is especially important.
This test section has 90 questions on it. These come in 6 categories of 15 questions each. The categories include keyholes, top-front-end view recognition, angle ranking, cube counting, hole punching, and 3D form development.
You have an hour to complete the section.
Section 3: 60 Minutes
The third section of the DAT studies reading comprehension. This is incredibly important because dentists need to be able to understand and interpret complex written texts. Not only will you need to be able to read and comprehend texts in graduate school, but you'll also be expected to understand dental notes and technical documents while on the job.
In this section, you'll be given three academic essays to read and review. You'll then be asked questions related to each of these essays to ensure that you understood and retained the information contained in them.
If your native language is not English, you may need to allocate more study time to this section. If English is your first language, you will still need to study for this section because the questions dig deep into reading comprehension abilities. Still, many people find it one of the easier sections on the test - the time crunch is generally the most challenging part.
Section 4: 45 Minutes
The final section of the test is a quantitative reasoning section. This basically means that it covers mathematical concepts including fractions, percentages, algebra, and trigonometry.
This is important for dental school applicants since you'll need to know the angles of teeth and jawlines as a dentist. You also will need to be able to expertly craft prosthetics and crowns with precise sizing guidelines, which will require some basic mathematical skills.
This section consists of:
Mathematical Problems: algebra (equations and expressions, inequalities, exponential notation, absolute value,
ratios and proportions, and graphical analysis); Data Analysis, Interpretation, and Sufficiency; Quantitative
Comparison; and Probability and Statistics
Applied Mathematics (Word) ProblemAt right is an image of the digital calculator available to candidates forthe Quantitative Reasoning section of this examination:
Note that you will be given a simple on-screen calculator to use for arithmetic. It has the capability to add, subtract, multiply, divide, take square roots, and find percentages. You will not be able to use an external calculator with other functions.
How Long Is the DAT in Total?
When added together, the sections take 4 hours and 15 minutes. However, with 15 minutes of scheduled break time, you can expect to be at the DAT desk for 4 hours and 30 minutes. There is also an optional post-test survey that takes 15 minutes.
The entire exam is computer-based. You will not need to worry about fussing with a pen and paper. The computer system standardizes the test to keep it simple and effective.
Other Logistics to Consider
However, preparation for the DAT will take far longer than 4 and a half hours. You'll need to take a practice course that assists you with preparations. This works in tandem with Orgoman's DAT Destroyer test prep study guides to ensure that you're ready for all the questions on test day.
Our practice courses take place both in person and online. They cover general chemistry, organic chemistry, biology, and mathematics.
Since these are some of the more difficult standardized sections of the test, you can feel more prepared for sections 1 and 4. Of course, reading comprehension is also covered as it is relevant to all subjects.
Prepare for Your Dental Education Today
So, how long is the DAT? The simple answer is that it takes 4.5 hours. However, if you want to succeed, you'll need to spend much more time than that preparing.
Now that you know the basics of the dental admission test, it's time to get started. Orgoman is committed to helping you get ready for the DAT with online prep tools, practice tests, and study guides. Invest in our DAT Destroyer package to access comprehensive resources that will ensure your success.